Germany
Germany, officially the Federal Republic of Germany (German: Bundesrepublik Deutschland), is a country in Central and Western Europe. Covering an area of 357,022 square kilometres (137,847 sq mi), it lies between the Baltic and North seas to the north, and the Alps to the south. It borders Denmark to the north, Poland and the Czech Republic to the east, Austria and Switzerland to the south, and France, Luxembourg, Belgium and the Netherlands to the west. The territory of Germany can be divided into two ecoregions: European-Mediterranean montane mixed forests and Northeast-Atlantic shelf marine. As of 2016 51% of Germany's land area is devoted to agriculture, while 30% is forested and 14% is covered by settlements or infrastructure. Most of Germany has a temperate climate.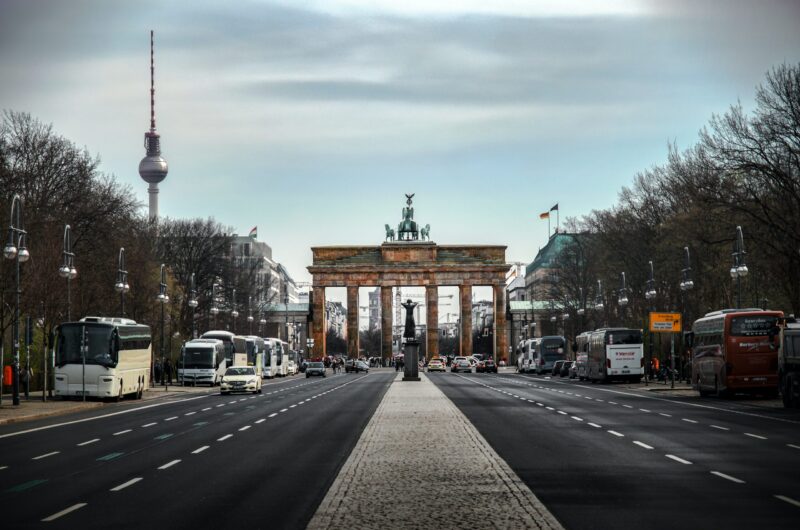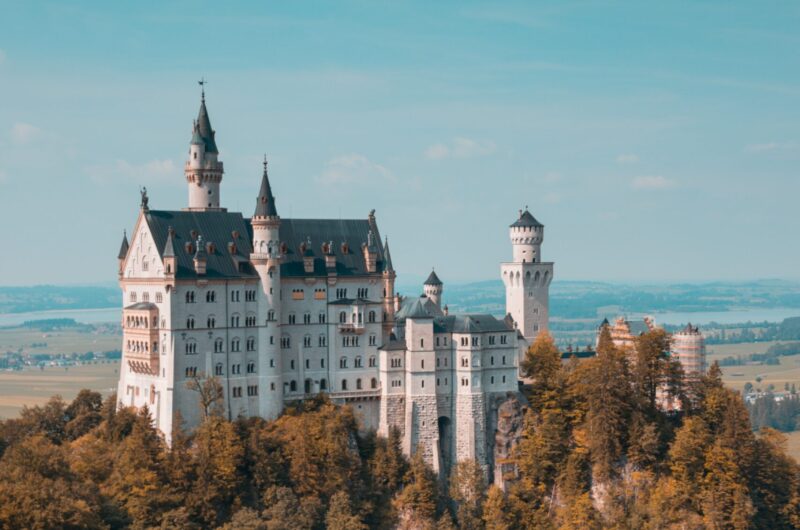 Germany is the ninth most visited country in the world as of 2017, with 37.4 million visits.  Berlin has become the third most visited city destination in Europe. Domestic and international travel and tourism combined directly contribute over €105.3 billion to the German GDP. Including indirect and induced impacts, the industry supports 4.2 million jobs. With its central position in Europe, Germany is a transport hub for the continent. Its road network is among the densest in Europe.
Germany's most visited and popular landmarks include Cologne Cathedral, the Brandenburg Gate, the Reichstag, the Dresden Frauenkirche, Neuschwanstein Castle, Heidelberg Castle, the Wartburg, and Sanssouci Palace. The Europa-Park near Freiburg is Europe's second most popular theme park resort.
Germany has a social market economy with a highly skilled labour force, a low level of corruption, and a high level of innovation. It is the world's third-largest exporter of goods, and has the largest national economy in Europe which is also the world's fourth-largest by nominal GDP and the fifth by PPP. Its GDP per capita measured in purchasing power standards amounts to 121% of the EU27 average (100%). The service sector contributes approximately 69% of the total GDP, industry 31%, and agriculture 1% as of 2017. The unemployment rate published by Eurostat amounts to 3.2% as of January 2020, which is the fourth-lowest in the EU.
Good to Know
Read the basic info and also some fun facts about Germany! Here you will find everything you should know about the ''country of poets and thinkers''!
Municipalities
Germany comprises sixteen (16) federal states which are collectively referred to as Bundesländer. Each state has its own state constitution and is largely autonomous in regard to its internal organization. As of 2017 Germany is divided into 401 districts (Kreise) at a municipal level; these consist of 294 rural districts and 107 urban districts.
Interested in Working in Germany?
Do you have some questions for us? We'd love to hear from you! Feel free to drop us a message!
[contact-form-7 id="697″ html_class="cf7_custom_style_2″]